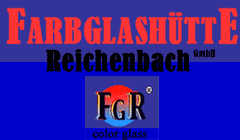 Reichenbach 096-104 is a soft glass (soda lime) for making jewelry at the torch or for glass fusion.
The glass can be used with a Hothead torch and oxygen mixing torches.
The rods are cut in lengths of approximatly 33 cm for shipping. The most common thikness is between 4 and 6 diameter.
When the thikness is otherwise, the diameter indication is specified.
Discounts are available when you buy larger amounts (250-500-1000 grams) of a colour.
Complete range of colors on stock.